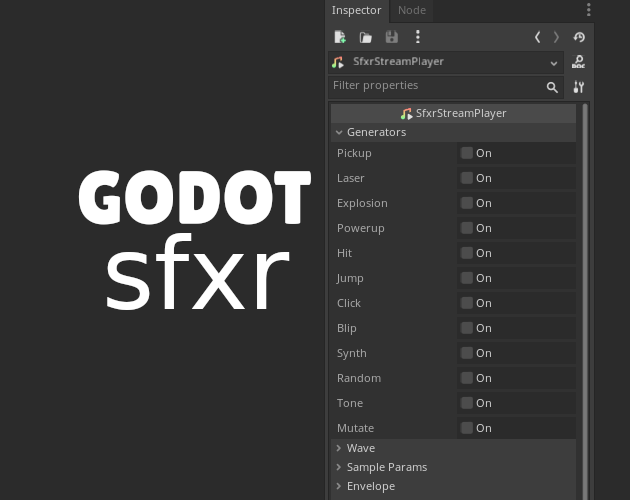 GodotSfxr
GodotSfxr is now available for Godot 4!
---
Well the title says it all: you can now download GodotSfxr plugin for Godot 4!
The plugin works exactly like before, so you don't need to learn something new (but in case you are new, the instructions are on the itch page).
You can also get it from github.com/tomeyro/godot-sfxr (Make sure you clone the correct branch for the Godot version that you are using).
Hope you enjoy.
Bye :)
Files
GodotSfxr (for Godot 4.x)
Nov 09, 2022
GodotSfxr (for Godot 3.x)
Mar 02, 2022